My Favorite Places in Europe
Of course, I haven't visited all of Europe yet, so in fact what I am about to write about is my top picks out of the bits of Europe I have visited so far. I have no doubt that this list will evolve over time, with some places being added and others dropping out. I hope it will give you some ideas of places that might be worth checking out amongst the many I have been, however. (Also note that they are not ordered by preference within this page in any way - I think they're all worth a visit!)
The Bernese Overland, Switzerland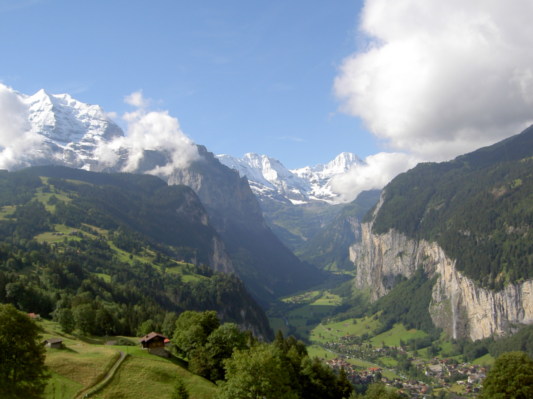 This is one of the most stunningly beautiful parts of the world I have found. The walking trails are well marked, making it a great hiking destination. It's well developed and has great transport infrastructure, meaning it's easy to get around. For sure, it's not especially cheap, but it sure is worth it.
There are various places worth checking out if you're in the region. Jungfraujoch, also known as the "top of Europe", is the highest point you can go in Europe by train. Schiltorn is a revolving restaurant with 360-degree views high up in the Alps. It goes without saying that both of these provide stunning views, especially on a clear day. The Schynige Platteau and First are also very much worth a visit; in fact, one of my favorite hikes in the Bernese Oberland is between these two, but be warned, it takes the day and you're likely to run into some snow even if you do it by summer!
L'viv, Ukraine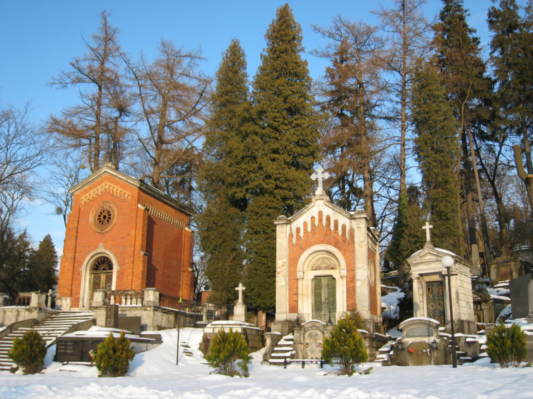 Ukraine is, I suspect, one of the much less discovered countries of Europe, at least by travellers. It does present a little more of a challenge - a language barrier being no small part of it - to visit. However, happily, the most accessible city I've found in Ukraine is also the one I consider most worth seeing - L'viv.
L'viv's architecture comes in a range of styles, and despite being a relatively small city it's packed with no fewer than eighty churches, some of them stunning both inside and out. Then there's the castle hill - a climb that rewards you with views over the area - and the unmissable Lychakivskiy Cemetery (I didn't believe it was unmissable until I saw it for myself - a cemetery isn't exactly the first place that springs to mind as somewhere to visit, I know).
L'viv is also wonderfully cheap; even the city center restaurants charge - by west-European standards at least - pretty low prices. Menus are also often available in English in such areas, too.
Abisko National Park, Sweden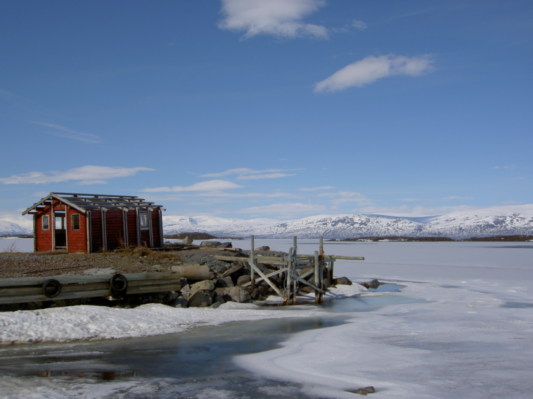 All the way up in the Arctic Circle, Abisko really is "out there". And yet it's reachable by a direct train from the Swedish capital Stockholm - an eigthteen hour journey that will leave you appreciating that you're actually going somewhere.
What you get at Abisko depends largely at what time of year you visit. Of course, if you visit during the polar night in winter, you'll get 24-hour darkness, though perhaps with some entertainment thanks to the Northern Lights. And in the height of summer, it offers hiking and the midngiht sun. At other times it serves as a ski destination. And sometimes - like during May, when I managed to visit, the place is pretty much closed down. That's because many paths for hiking are still snow-covered, but there's not enough snow to ski.
Thus my Abisko experience was one of extreme tranquility. I'll never forget how it was to sit alone - with nobody else in sight - on the shores of a lake just starting to turn from ice back to water, or to trudge through snow that only a few others had yet made their imprint in. Yes, I'd love to return again during a time when more is open and there are more hiking options. But I'm not sure there's any time of year I could have visited where the natural beauty wouldn't have somewhat struck me.
Sighisoara, Romania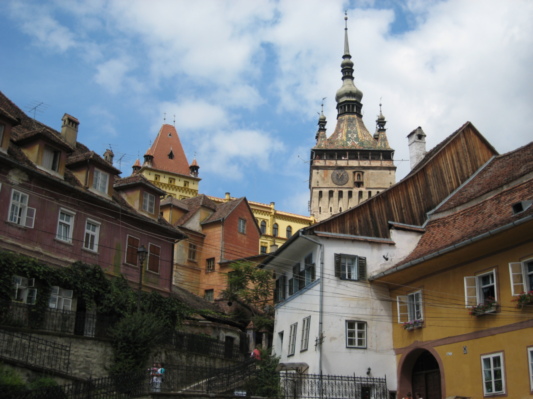 Romania is somewhere I expect will become more and more popular as a place to travel to, which is all the more reason to go and enjoy it before it gets too crowded! The countryside is often beautiful and idyllic, and then there are the cities. Sure, some of them aren't so pretty and full of old cars being driven as badly as you daren't think (I had a near-miss with a tram 30 seconds into one taxi trip!) Others, though, are a delight.
Sighisoara is my favorite Romanian city - so far, at least. It's medieval old city is no doubt part of that, perched up on a hill with its cobble streets. For Dracula fans, it's also his birth place. But the city as a whole just gave me the feeling of somewhere I could enjoy relaxing for a few days without feeling the need to specifically go sight-seeing.
Kittsteinhorn, Austria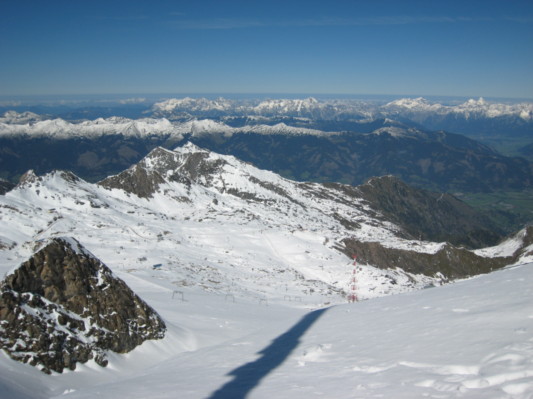 I've named the Kittsteinhorn, but actually the whole region in Austria around Zell am See is gorgeous. In fact, it's just possible that all of Tyrol is gorgeous, but I've not had chance to explore much more of it beyond the area around Zell am See yet. I'm led to believe it is, though.
To me this place stood out becuase it had more of an on-top-of-the-world feeling than anywhere else I'd been in Europe. There's seeing mountains, and then there's seeing multiple mountains stacked up one behind the other, the horizon curving in the distance. Taking the journey up to the Kittsteinhorn is very much in the second category.
I also enjoyed a number of walks in the hills and mountains north of Zell am See, which made a nice base for exploring the region.
Bratislava, Slovakia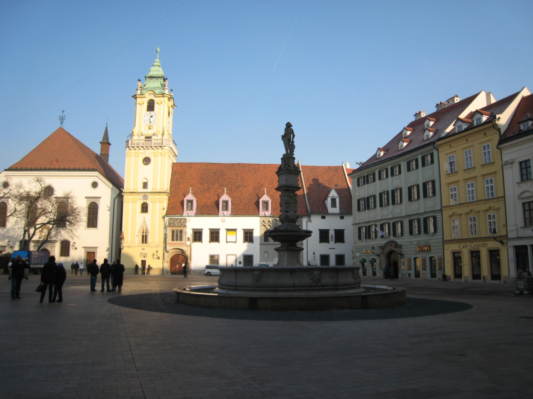 Ah, Bratislava - the city I visited for a day and ended up liking enough to move there to live for a while. Of course, a good place to live doesn't automatically make a good place to visit, but I certainly rate Bratislava as worth dropping by. Even if you don't want more than a couple of days in the city itself, it lies in a fascinating region of Europe and makes a great gateway. Vienna, Budapest and Brno, Trnava and the villages around Breclav - all very much worth seeing - are possible as day trips.
In its center, Bratislva has the beautiful architecture of the Austro-Hungarian empire that you'll find in many places in the region. The Danube river passes through, the water flowing past the second of the four European capitals it will encounter on its way to the sea. The cathedral is where kings of a bygone time were crowned, and the castle offers a great view over the city and to the surrounding hills. You can get out into some of them for some hiking too - in fact, they're where much of the Slovak wine is grown. And hey, the Slovak beer and hearty food sure ain't bad either.
Flam, Norway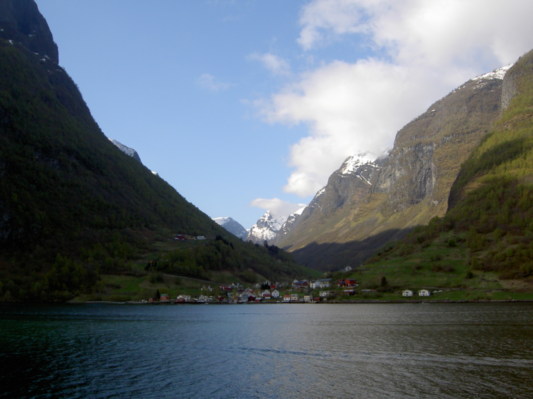 Pining for the fjords? Even if you're not already, a visit to Norway has a good chance of you wanting to see them again. Flam is, let's face it, a bit of a touristy place. In fact, the whole beautiful circuit - taking in Bergen, Myrdal, Flam, and Gudvagen - is. However, it attracts a lot of visitors for a reason: because it's breathtaking. The journey involves train, boat and bus.
While joining one of the day trips is an option, if you want to have the place a bit more for yourself, then instead, aim to arrive in Flam in the afternoon - even late afternoon. I found the train from Oslo - a train that will leave you in envy of those who get to take it regularly - just great for this. Then Europe's steepest conventional railway (without any cog wheels for extra traction, through thankfully multiple - six if I remember correctly - separate braking systems) takes you down to the shore of the Fjord. Flam is a quiet place to spend the night, before getting the first ferry of the morning through the fjords - if you're lucky, before most of the day trippers have made arrived.
Be warned, Norway isn't cheap. And whatever you do, don't go there for a drinking holiday. It might just be home of the highest beer prices in Europe. But it's plenty worth it for the scenery.